Geofield is a powerful mobile spatial solution designed for field-based work management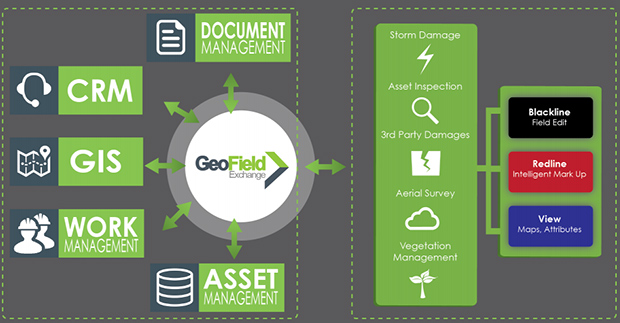 Geofield for your business
Geofield is a powerful mobile spatial solution designed for field-based work management that is optimised for tablets, smartphones and portable computers running Windows, iOS and Android.
Geofield helps organisations optimise their use of field technologies by seamlessly embracing all aspects of the enterprise from a task, data and business perspective.
What it does
Designed for disconnected use, Geofield provides a map-based, task centric and supportive environment for the field technician. Through the use of digital workflows, data from multiple sources that is required for a particular task is presented to the user.
Interaction is enabled through mapping, graphics, intelligent forms, photographs and third party devices. Data captured, including urgent network changes, is automatically returned to back office enterprise systems via Geofield Exchange and can also be directly shared with other field staff in near-real-time.
Request a demonstration
Learn more about the capabilities of our Geospatial work management solution, Affinity Geofield.