Our people and their commitment to and understanding of the industries we serve, are the key to our success. Our leadership team has a strong record and has guided the company through many years of sustained growth.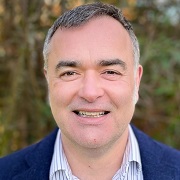 Alan Kelly
Managing Director

Alan joined the company in January 2003 and worked principally in enterprise asset management and mobile project delivery and was latterly our EAM Practice Manager.
Alan's background is in manufacturing and consultancy and he holds a degree in Physics and an MBA.
Following our restructuring Alan became our MD in April 2022.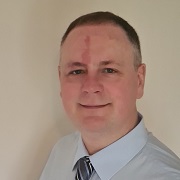 Stephen Murray
Head of Support

Stephen has been in the Enterprise Asset Management and Mobile industry for over 20 years, joining AMT-SYBEX in November 1999.
He and his team are passionate about supporting customers whilst providing premium levels of Hosting, Support and Managed Services.
Feel free to reach out at stephen.murray@amt-sybex.com and see how he can help you today.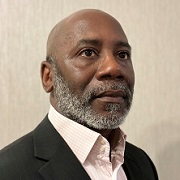 Hernel Attry
Head of professional Services

Hernel is an experienced Project Delivery and Change Manager with over 27 years in the Energy Utility sector.
Hernel began his career in operational roles within Energy Retail, before moving into IT, first as a Business Analyst then into Project Management and Portfolio Delivery, working on multi-supplier and multi-disciplinary change programmes.
Hernel joined AMT-Sybex in July 2016 after 21 years at British Gas bringing his expertise to delivery projects in the Utilities and Transport industries.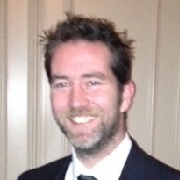 Rob Whelan
Head of R&D

Rob joined the company in 2002, beginning his journey in Leasepoint, from there he worked for several years in EAM before moving into the mobile space.
In 2022 Rob took on the role of Head of R&D. Rob and his team are focussed on building our products into the future while providing the highest quality software to our clients.
For over 20 years I have been on this journey with AMT-Sybex and I am even more excited now for the future we are looking to build.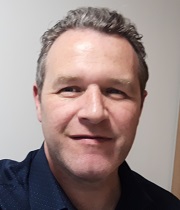 Mark Hill
Head of Sales and Marketing

Mark has spent the last 24 years working in Sales, Sales Leadership and Business Development. He is a passionate
Coach and Mentor and works closely with a number of our Key Customers developing our partnerships.
Leading a team of Sales and Presales professionals Mark is tasked with growing our EAM & Mobile presence both in
current and into new Industries.
Mark joined AMT-Sybex in 2019